Welcome to our products page. In aCrm Net we develop High-Productivity Application Platform (HPAP).
We provide a software development platform that combines intelligent automation and low-cost development to quickly deliver powerful business applications. Using the most recents ICT Best Practice and Technologies.

During the years our strong partnership mindset has helped us to get involved with some of the most important companies on a number of projects always more and more important, growing skills on a wide range of fields.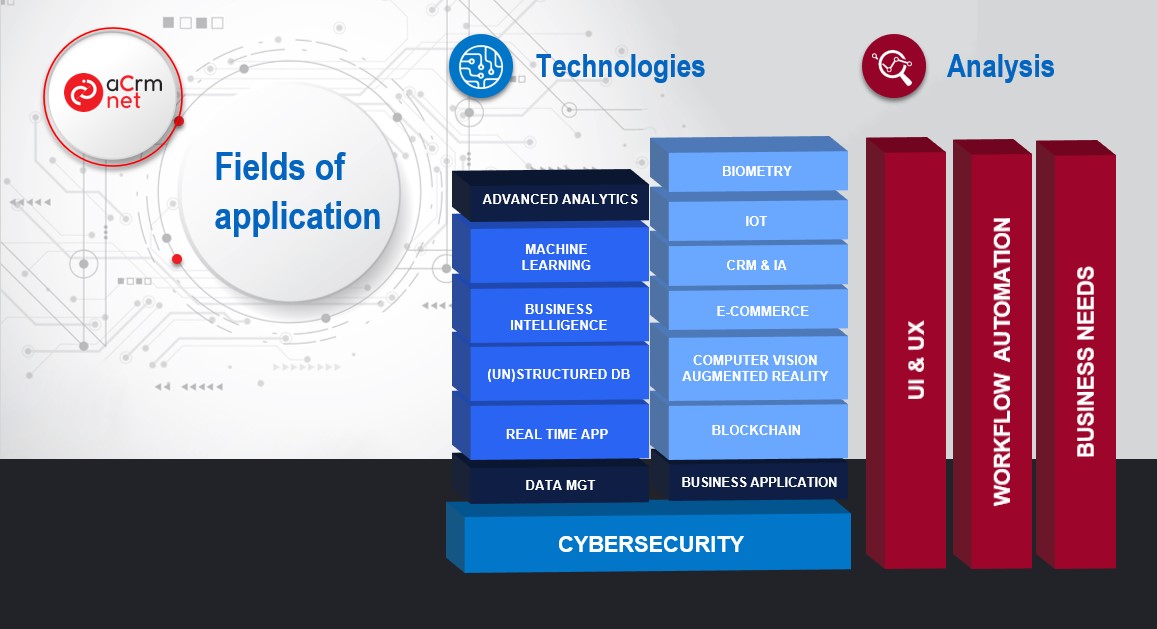 For our Clients we utilise a transparent and well-proven development methodology focusing mainly on some key business solutions in order to specialize in important fields like CRM, Biometric identification or Sales Force Management systems among others.