Verify
This process needs to be done every time an authentication is required and it verifies that the owner of the device (the person who did the ERNOLL) is holding the device. After your identity is validated, you have some minutes to authenticate into a platform, for example, scanning a QR Code.
TIP! The verify process can be done as many times as you want to check that your biometric information is properly stored.
Click on Verify but "attention", the verification starts right away. You need to place the phone in front of you and be prepared to say one of the sentences used in the enroll process. The verify process stops automatically after a few seconds.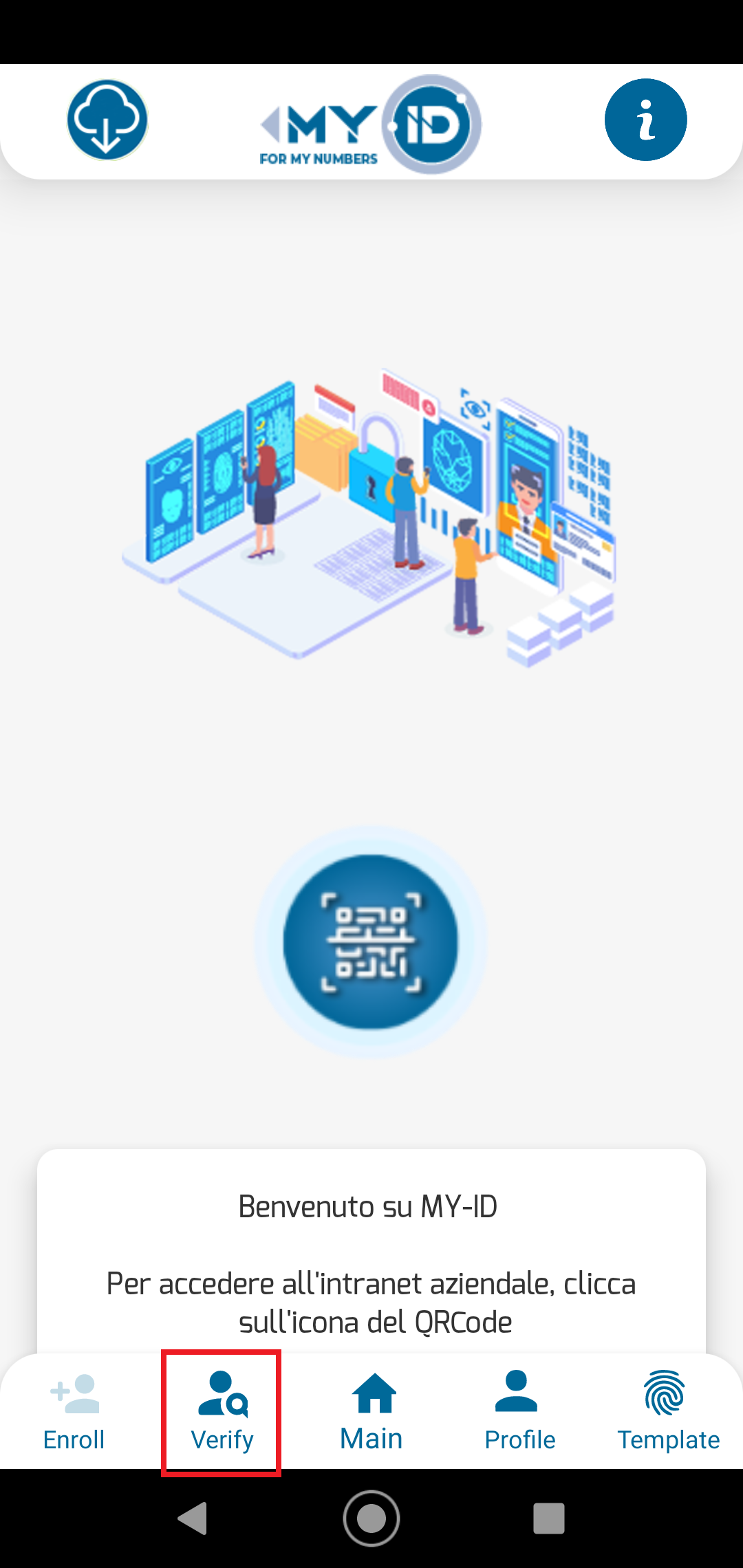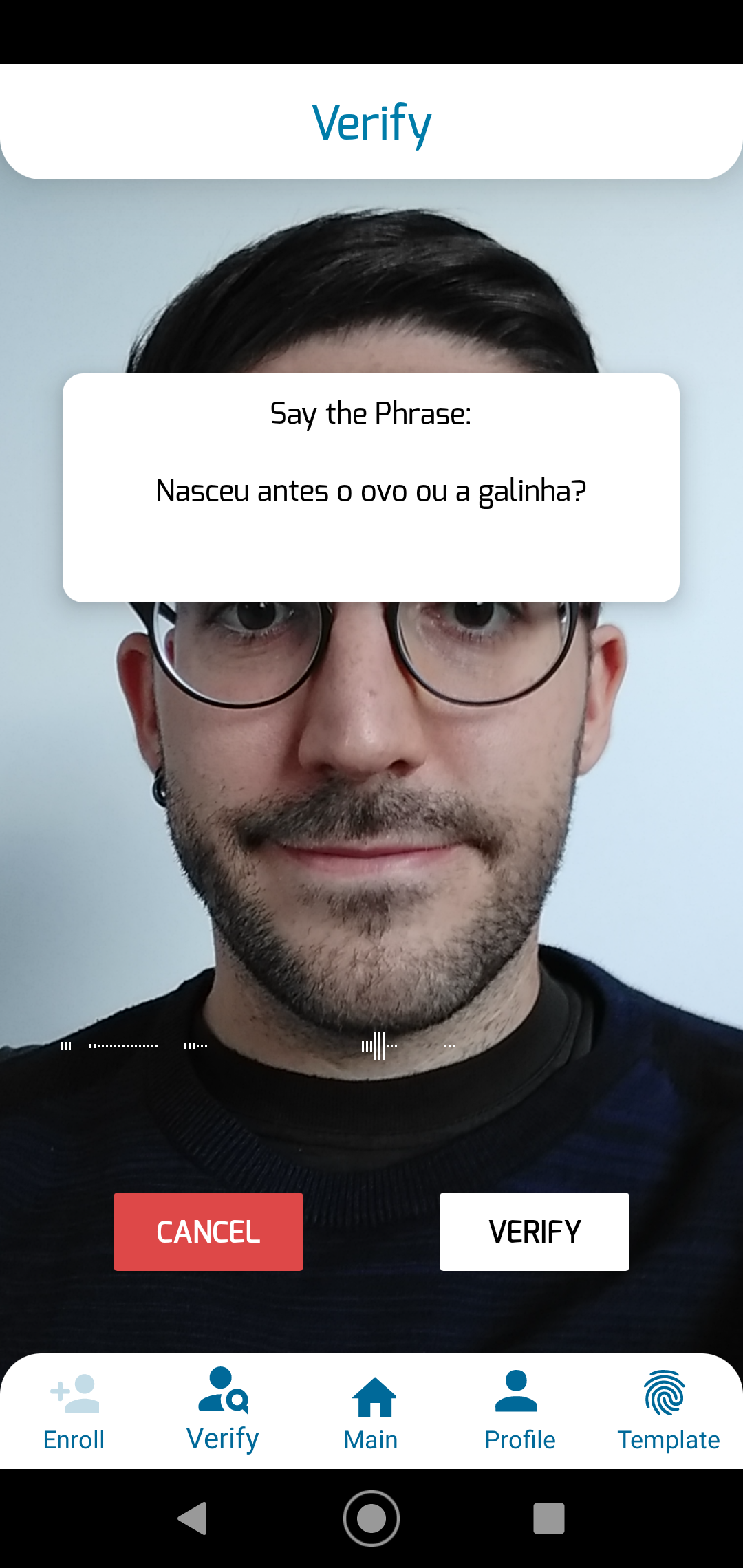 If the verification was correct, you will see a message with your name. The verification expires after some minutes (normally 15). During the verification time, it is possible to use MY-ID for authentication. When the verification expires, it will be necessary to perform the verification again in order to use MY-ID for authentication.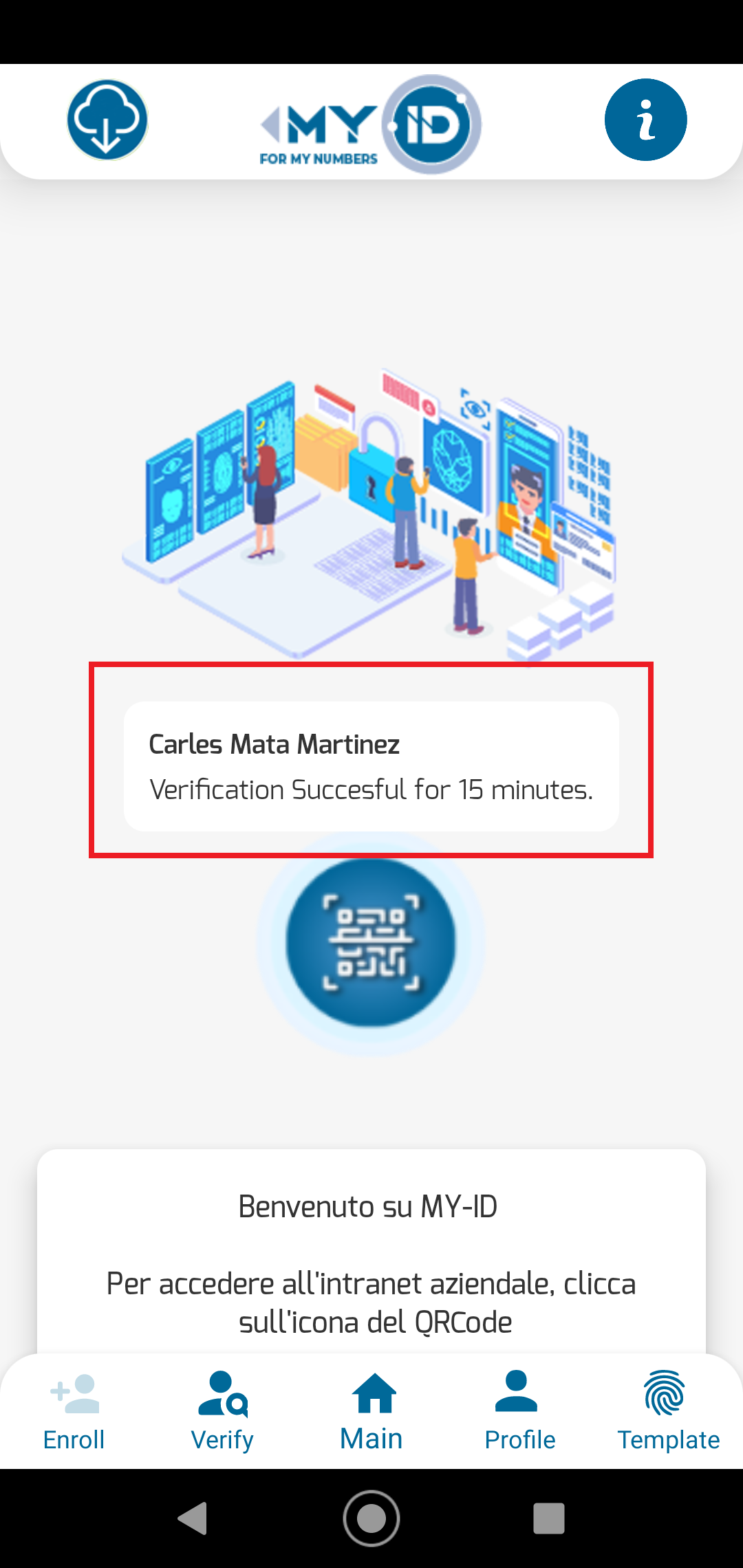 Authenticaticate Yourself Using MY-ID
Once your MY-ID user registration and MY-ID configuration are completed, insert your email in the text filed below and click the button Get QR Code
A unique QR Code for your user will appear on the screen. The QR Code scanning is one of the possible ways to use MY-ID for authentication. REMEMBER! It is necessary to verify your identity in order to be able to scan the QR Code.
Scan the QR Code. If everything is ok you will be redirected to an internal demo page. You have only few seconds to scan the code, starting the moment it is visualized on your screen (normally, 45 seconds). If it expires you will need to request the QR Code again.